So... Kate is the coolest ever. 
She's a millennial entrepreneur who has significantly impacted the public relations industry in not only Central Ohio but on a national scale, all in just under three years. 
She has been recognized as one of the Top Women in PR for 2016 by PRNews and one of Columbus Business First's Forty Under 40 Class of 2016.
Kate founded Belle Communications, Inc. in 2013 at the age of 28. Belle is a little different than most PR agencies - it's completely virtual. She maintains a virtual and paperless office model through the use of collaborative video, file sharing and chat technology allowing team members to work from anywhere.
Her team also enjoys flexible work schedules, unlimited vacation and paid maternity leave (goals). Knowing that the industry has been consistently ranked as one of the most stressful in the U.S., Kate had a vision to empower meaningful work without sacrificing thriving relationships. She has invested heavily in creating an environment that balances business results with work-life priorities. 
So, it's no doubt that when Kate gave us life/work hacks, we listened. For those that missed it, here were Kate's 5 Hacks for PR Life Success: 
1. What worked for her 
Go for the title. Basically, go big or go home. 

PUSH past your comfort zone in networking. 

Always strive to add value and keep your word. 

LOVE Mondays. A brand new start. Monday's set the tone for the rest of the week. Make it productive!

Treat their business like YOUR business. Put the same amount of energy into your client's business as you would want put into your own. 

Don't be afraid to ask. But, always come with a possible solution to your problem. 

Always, always, always go with your gut. You'll regret it if you don't!

Don't compare. 
2. Stand Out
Be organized. 

Be persistent. 

Showcase your writing (blogging, social , etc.).

Complete internships.

Know the details.

Be yourself. 
3. Find a Mentor
Follow and engage on social media and blogs.

Comment on and share their content.

Study them.. what do they like? What would you do differently?

What do you mentors read, watch, listen to? Explore and learn. 

Send an introduction email. 

Say thank you + add value.
4. Showcase Rockstar Material 
Organize and know your world.

Follow up (aka don't assume I read your email).

Communicate more than you think you have to - then communicate more!

Value the time of others. AKA don't make me repeat myself .

Come with the answer before you ask.

Make yourself available to help. 

Be creative and come to the table with solutions. 

If you don't, know, its OK to ask. 
5. Be a Servant Leader
Am I better at listening or talking? Listen more. 

Do I regularly set goals for myself that I accomplish without procrastination?

Am I a person of my word? Do people trust me?

Do I feel comfortable communicating my ideas and preferences without worrying about what others may think, say or do?

Do I inspire those around me to be better?

How well do I handle stress, change and uncertain situations?
She shared a lot of tips. Great ones, but a lot. Choose a few to start, master them and move forward. Before you know it maybe you'll be starting your own virtual PR agency!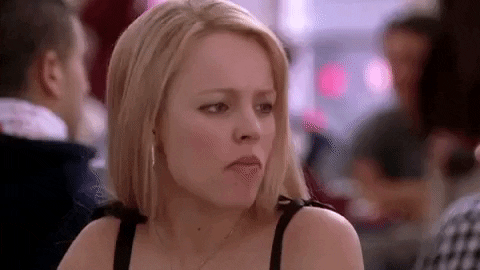 Or maybe you'll work for Kate! 
Either way, you'll be a well-rounded, marketable and much more efficient student/employee/individual. So get after it! 
Please reload