1. Be proactive
I know you may want to lay off working on your end of term projects or studying for those big cumulative finals because it is finally above 50 degrees outside but resist. Take time to plan out workdays so you can have the best of both worlds (i.e. pass all of your finals while still getting that killer summer tan on Oval Beach).
2. Reflect
Spring semester always seems to fly by faster than a box of tagalongs lasts in my apartment but take time to look back on what did or didn't work for you this semester. Whether that is the courses you took, an internship, work or campus organizations you are or aren't involved in, learn from your experiences and get ready to be organized for a rocking fall semester if you aren't graduating.
3. Advising
This goes off of number 2 but get an appointment ASAP with any of your academic advisors so you can make sure you are on track to graduate and maybe even explore new options with a major or minor! Also, if you have a killer summer internship lined up, make sure you go through the application for the course credit before you leave because that deadline creeps up in a busy April full of projects and finals.
4. Enjoy being a Buckeye!
I know spring semester doesn't have exciting football games every weekend but enjoy the weather at a baseball or softball game! There is also the huge spring concert March 31 put on by OUAB. If you are still having football withdrawals the spring game in April will get you pumped to cheer on the Buckeyes this fall.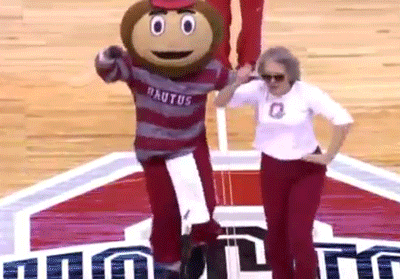 5. Relax
After you have you coordinated study and social breaks figured out, explore the Short North and discover a new brunch place to go to with your friends. Grab a fun summer read at the Book Loft in German village or make a candle at the Candle Lab. If it is a rainy day catch a movie at the Gateway theater, there are always new releases coming out that are a perfect break from studying and can help you recharge to take on the end of your best spring semester yet!  
Please reload