The holiday season is upon us and holiday commercials have already started to air. As we approach December, companies get creative with ways to advertise their products. Over the years, we've seen some fun and festive commercials. Here's a list of my favorites.
1993 Campbell's Soup – Snowman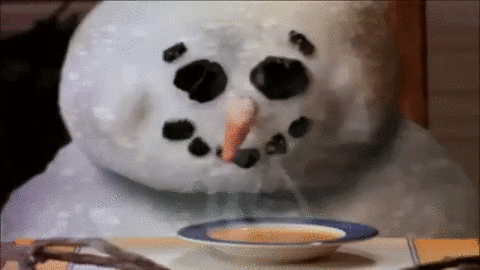 Doesn't this just melt your heart?
It's Christmas Eve, when the M&Ms shock Santa Claus. This is a classic and never ceases to make me laugh.
2008 Hershey's – Hershey Kiss Holiday Bells
Hershey Kisses make such a cute and catchy commercial leaving this Christmas tune stuck in my head all day long.
2012 Coca-Cola – Polar Bear Catch
Coca-Cola's iconic polar bears can't help but make me smile every holiday season. We all crave an ice-cold Coke after watching this commercial.
2017 M&Ms – Faint 2: A Very Yellow Sequel
In an iconic sequel, the yellow M&M attempts to save Christmas. It's hysterical to see his determination as he fills in for Santa Claus.
Keep a lookout for my favorite commercials and get excited for the new ones this year. Happy holidays everyone!
Please reload