Seven semesters into my college career and I am finally finding my way. While my college experience has been the furthest from smooth-sailing, unlike many others' experiences that I personally know, I also know that I am not the only one who second and triple-guessed myself along the way. However, it is so incredibly easy to feel alone in the chaos of navigating college.  
Wouldn't it be nice if figuring out your future was as simple as asking your phone what you should do and how you can get there? Imagine: you are 17 years old applying for colleges while your parents, teachers and peers seem to only know one phrase at this point in your life: "What are you planning to go to school for?" Fast-forward to your first year of college and it seems like everyone around you has a plan except for you. Thankfully, you have a personal life coach named "Siri" built into your IPhone that is going to guide you straight to where you are supposed to end up. What a nice unrealistic thought! The reality is, only we as individuals have the capabilities of determining where life takes us. However, for so many, like myself, that can be an incredibly hard pill to swallow.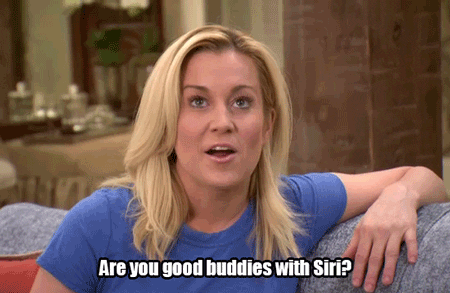 I bounced back-and-forth between journalism and teaching. I loved reading the news and writing, but I also wanted to be a teacher so that I could create fun powerpoints and throw holiday parties for my students. Nonetheless, thinking of having to write all day and question those who prefer not to be questioned, did not appeal to me. Likewise, being around young children all day and having to teach them something, was not ideal either. While I knew I had no business pursuing 
either career since I could already see myself not being fully invested in what would be asked and expected of me, I found myself back at the drawing board.  
Battling internal thoughts of wondering if I was going to be good at anything was accompanied by unasked for advice from family and friends. Phrases like "I think you would be good at this" or "You just need to decide what you're doing because you have money invested," became the devil or the angel sitting upon my shoulder. I was unsure which one it was. I appreciated the input but I did not want to settle upon a career that I knew I would not fully enjoy. To me, that would be the biggest waste of money.  
By the summer before my fourth year of college, I took a leap of faith, trusted my gut and applied for the Communications program at Ohio State. To my reluctant surprise, I was accepted. After receiving this news, I knew that I had to take a chance. I could keep running around lost or I could committing myself completely into something and seeing how it turned out for me. With my newfound mindset, I searched through the Ohio State ​organizations'​ page which is when I came across PRSSA for the first time.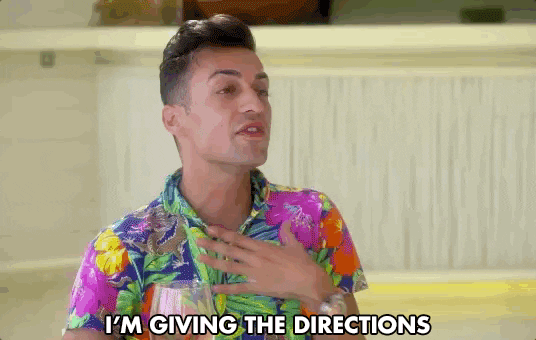 When looking over PRSSA's website, I was overcome with excitement. The way I felt reading through everything that PRSSA had to offer, made me know I had taken a giant step in the right direction. I have always envisioned myself ending up in New York but never knew how I could make that happen. So, when I saw that PRSSA offered a trip to New York for their dedicated members, I knew that I was on my way to somewhere great. I paid the membership dues and waited for the school year to begin.
During the first PRSSA meeting, I learned about the PRactice and everything that it had to offer students, as well. It took no convincing for me to decide to join. Who was this the new version of me? I was never one to join organizations and here I was joining two with only a month into the school year. After the meetings, I can recall the conversation over the phone that I had with my mom. "I could have been missing out on all of this and would have had no idea."
If there is one piece of advice that I could offer to anyone it would be, take your time but make it worth your while. It is okay to not have the same college experience as those around you. Your time spent at college is YOUR time spent at college. If you are unsure as to what interests you most, join clubs! Or if you know what you want to do, join clubs that relate to your major! Get first-hand experience on things that interest you because it is so helpful and helps you see more clearly on how you could be spending the rest of your life, career-wise. Taking class after class can feel repetitive and occasionally like a waste of time. By joining an organization, it helps you decide if the classes that you are struggling through, are worth the struggle, or if it is time for a change in direction.  
Through PRSSA and the PRactice, I have had the chance to develop skills that will be incredibly beneficial for my future career in Public Relations. I have gained knowledge on what to expect day-to-day in the workplace of PR, and have had the opportunity to connect with countless influential leaders in the current PR world. I have loved every second of the process and have been incredibly grateful for the journey that both PRSSA and The PRactice, my real-life version of Siri, have helped me travel. 
 
Please reload